It is fun to look back at some of my favorite memories from the past year. I am looking forward to what God has in store for me in the new year.
September:
The
Grace
Building in New York City has long been a favorite of mine. Read this post about Mayor Laguardia and his example of grace to a desperate woman.
During the month of September Compassion International asked that bloggers unite to reach out for sponsors for children in poverty.
Letters to God
was written in response to one of their prompts to encourage us to give from our abundance.
For the month of October I blogged about
my journey through breast cancer
. In January 2009 my New Year's resolution was fairly simple. It was "Make room." Make room for Jesus in my heart, my marriage, with my family and friends, in my home and in my job. I had vague thoughts about cleaning up the house and organizing myself better. Instead God answered my prayers with a diagnosis of breast cancer on February 18. I discovered as I sat in doctor's offices, went for treatments, and even took naps that some things weren't as important as I had previously thought they were. I was also reminded that the really important things, aren't things - they are the people God has given us to love.
Shipwrecked
was the most read post of the month. The series was called
"I Wear Pink."
The entire series can be found as a page at the top.
Storms
tells us that Jesus meets us where we are. It relates how Jesus walked on water to the storm tossed disciples.
Welcome to Hogwarts!
Connor received a letter welcoming him to Hogwarts for his eleventh birthday. Connor has been a huge fan of the Harry Potter series since second grade. It made his day to receive the letter by owl post.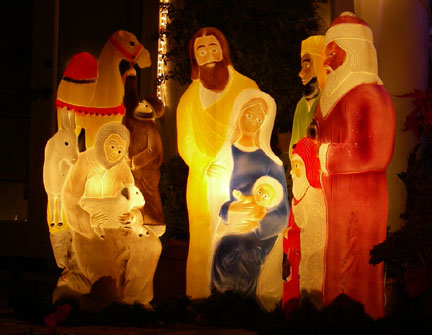 What was you favorite post on your blog? List it in the comments.